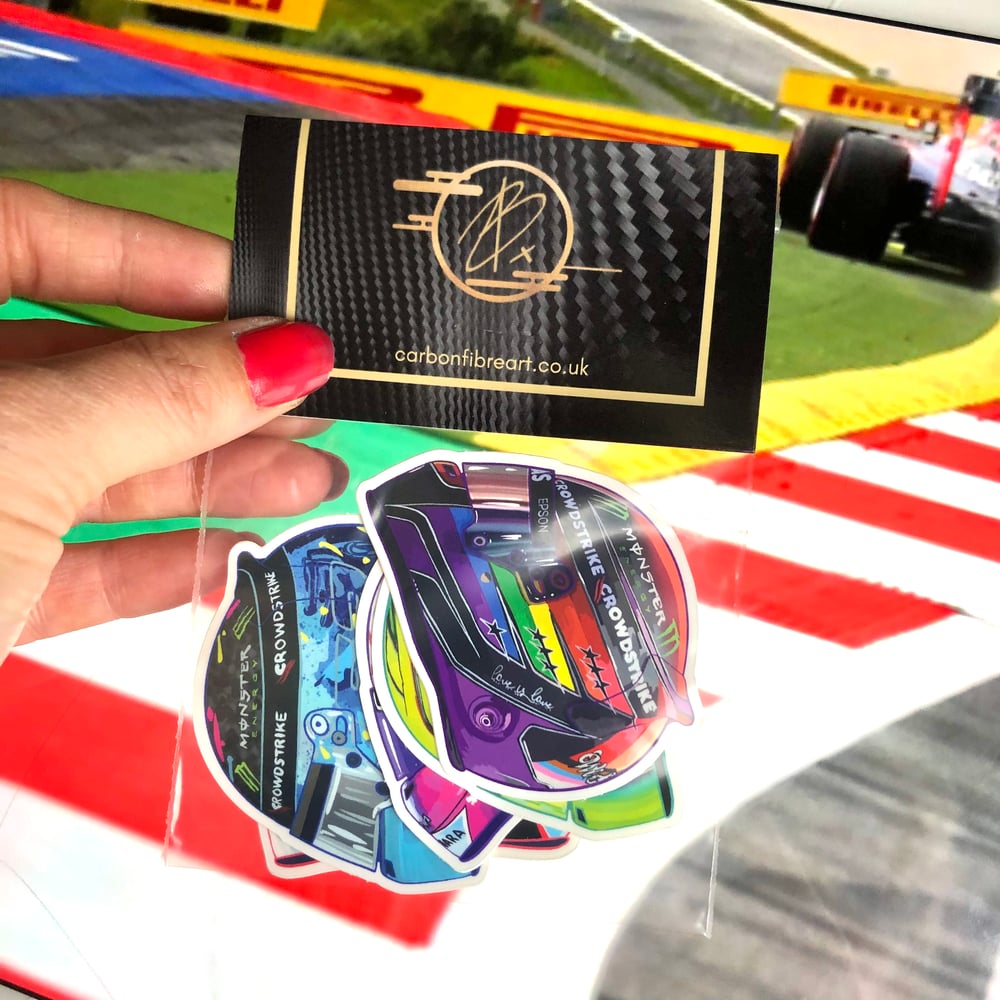 F1 Helmet Stickers
Your order will contain a free limited edition Alex Albon sticker while stocks last.
Pack of 5 includes…
- Lewis Hamilton Pride helmet
- Max Verstappen Miami helmet
- Lando Norris Silverstone helmet
- George Russell Silverstone helmet
- Sergio Perez Miami helmet
Also available as single stickers in the drop down menu.
Sticker size approx 6.2 x 4.7 cm
Your sticker pack uses a glossy coated vinyl. -Full colour print.
-White premium PP film with a permanent adhesive.
-PET laminate with UV screening to protect from weather and sunlight.
-2-4 year outdoor life
-PVC free product
Stickers are wrapped and shipped in a small envelope within 2 working days.
Note: please be aware of the brightness level on your device. Images may appear brighter or darker than the original colour.